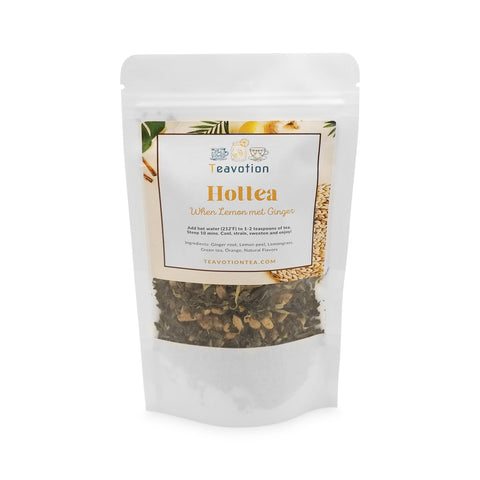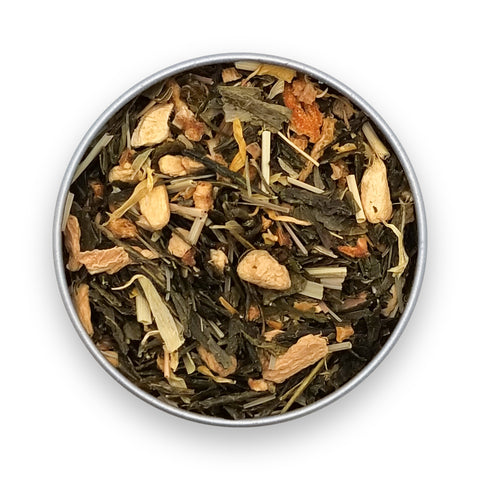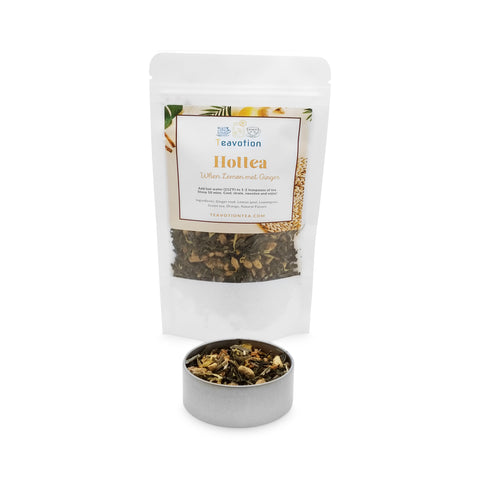 Teavotion Tea
HotTea Tea
HotTea is a carefully designed blend of green tea, ginger root, and lemongrass that will calm you and benefit your well-being. If you're looking for a beverage that will help you unwind and feel revitalized, go no further than this delicious infusion.

This tea has a special flavor boost from ginger root, which is well-known for its medicinal benefits. Ginger's ability to reduce nausea and improve digestion has made it a popular choice among individuals in search of relief from stomach pain. In addition, ginger's anti-inflammatory qualities assist reduce inflammation and promote health in the body.

Lemongrass not only improves the taste of the tea, but it also has great health advantages in its own right. The ability of this herb to reduce anxiety and increase calm is one reason for its widespread acclaim. In addition, some people have found relief from digestive issues like bloating and indigestion by eating lemongrass.


Ingredients: Ginger root, Lemon peel, Lemongrass, Green Tea, Orange, Natural Flavors

Steeping Instructions: Add hot water (212'F) to 1-2 teaspoons of tea. Steep 10 mins. Cool, strain, sweeten, and enjoy!

Indulge in HotTea and learn about the ideal harmony of flavors and health benefits. Enjoy a cup of this calming blend while you take some time off to relax and reflect. Feel the calming effects of ginger and lemongrass in every sip of HotTea, and make it your new favorite beverage.