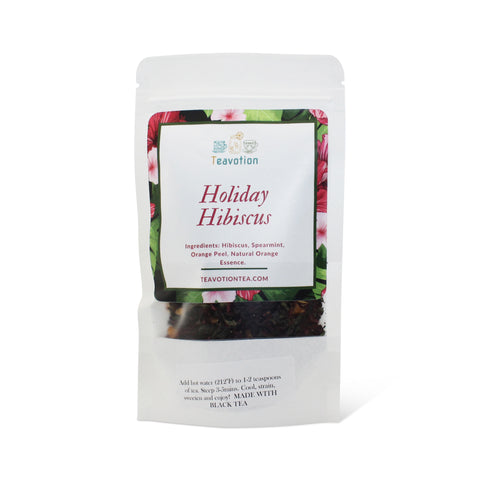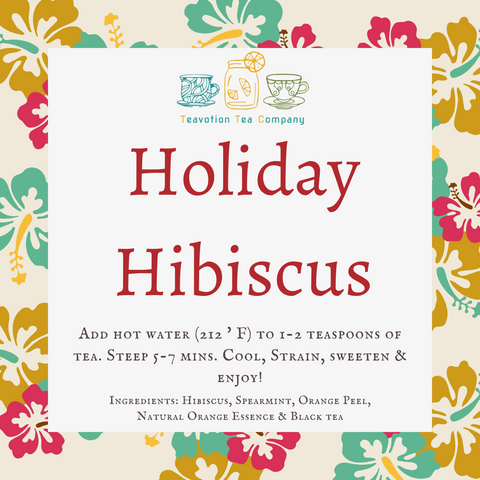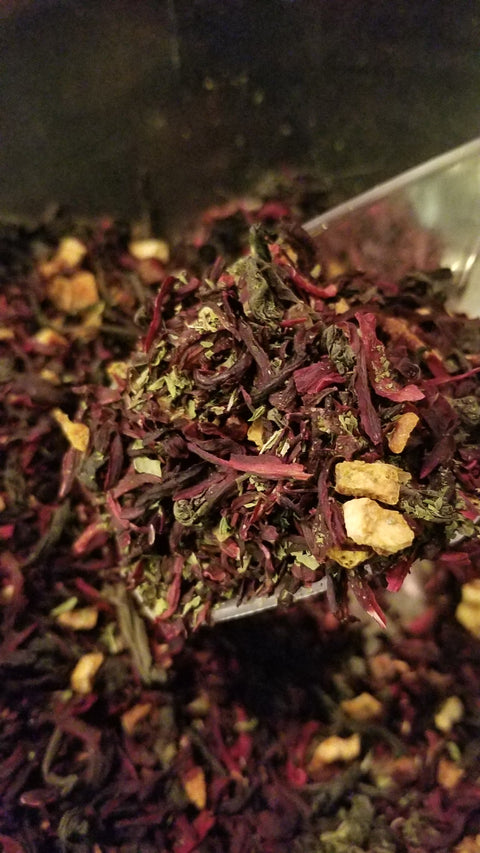 TeavotionTea
Holiday Hibiscus
This lightly caffeinated blend has all the personaliTEA for those holding onto summer vibes in the midst of fall and winter. Blended with pretty hibiscus petals known for their tartness and vibrant red color, we added orange peel for the necessity of vitamin c during the holidays and finished it with black tea to give it some body. Buy 2 or more and give as gifts for those needing a Holiday vacay. 
Enjoy this blend hot or iced!
Ingredients: Hibiscus, Spearmint, Orange Peel, Natural Orange Essence & Black tea
Steeping Instructions: Simply heat fresh, filtered water to a rolling boil. Then pour 6-8 oz. of water over 1-2 teaspoons of tea. Steep for 5-7 minutes. Cool, Strain, sweeten & enjoy!
*Double steeping instructions for iced tea and remember to sweeten while warm.
**All our teas are made with wellness in mind. If you take prescription medicine, currently pregnant, or a nursing mother please consult your healthcare  practitioner. 
This statement has not been evaluated by the Food and Drug Administration. This product is not intended to diagnose, treat, cure, or prevent any disease.