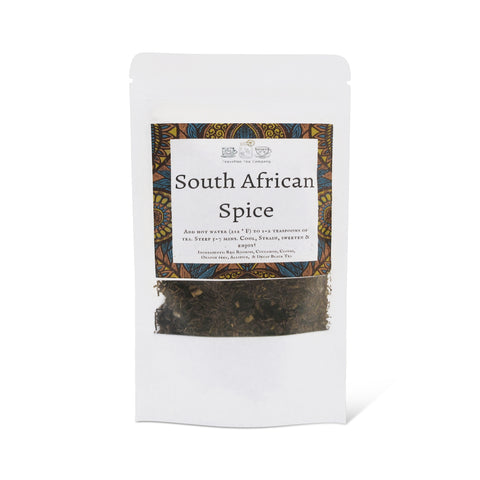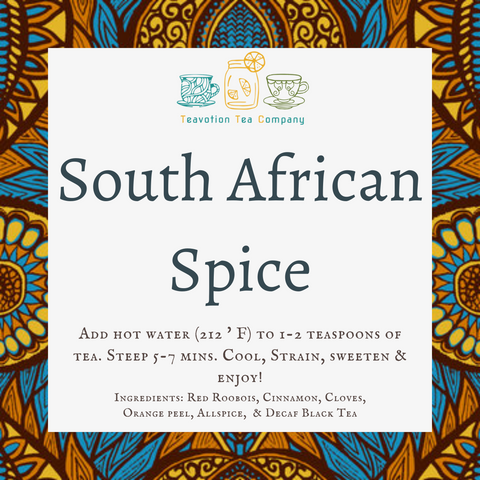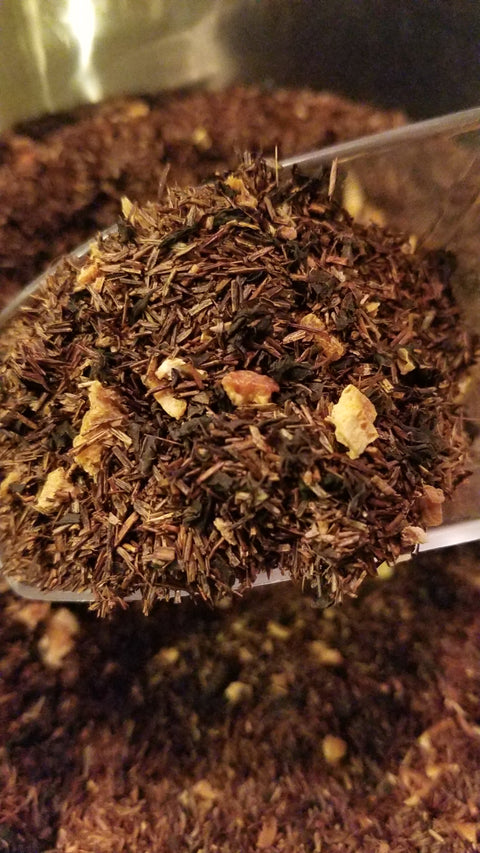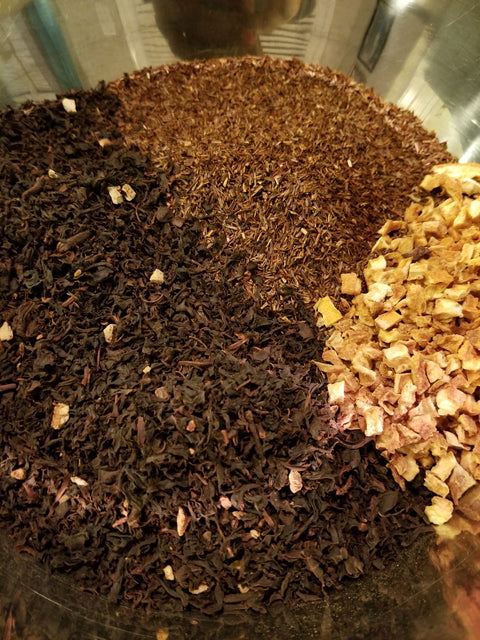 TeavotionTea
South African Spice
Picture vast grasslands and from a good distance  you have the perfect view of elephants with their young, elegant giraffes eating from the same Acacia tree you shaded yourself under in your safari dreams. Now hear the drumbeat, the rhythm of the djembe and see the vibrant color of the setting sun. Go ahead and tap your foot a bit, this is your own groove and it's perfect as is. 
Your groove plus our blend of naturally caffeine free S. African Roobois red bush , cinnamon to support good blood sugar, cloves to support reduction in inflammation so you can get in another foot tap or two, orange peel for citrus energy, decaf black tea because the only jitters we want are joy jitters, and allspice because this is our spice of life! Buy 2 or more and invite a friend on a teacup safari. 
Try this blend with a big splash of milk, flavored crème or dairy alternative.
Ingredients: Red Roobois, Cinnamon, Cloves, Orange peel, Allspice, & Decaf Black Tea
Steeping Instructions: Simply heat fresh, filtered water to a rolling boil. Then pour 6-8 oz. of water over 1-2 teaspoons of tea. Steep for 3-5 minutes. Cool, Strain, sweeten & enjoy!
*Double steeping instructions for iced tea and remember to sweeten while warm.
**All our teas are made with wellness in mind. If you take prescription medicine, currently pregnant, or a nursing mother please consult your healthcare  practitioner. 
This statement has not been evaluated by the Food and Drug Administration. This product is not intended to diagnose, treat, cure, or prevent any disease.