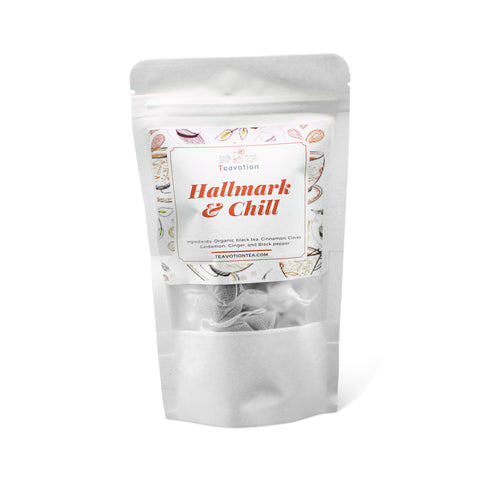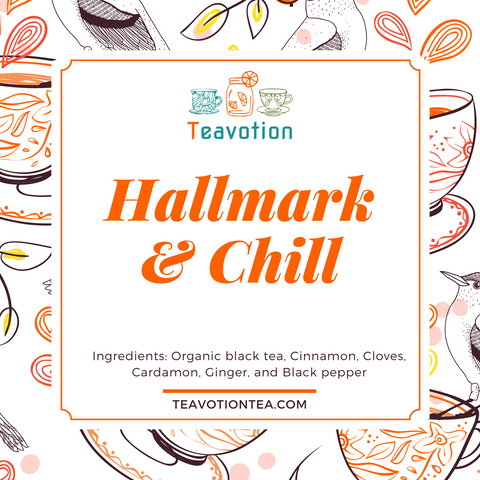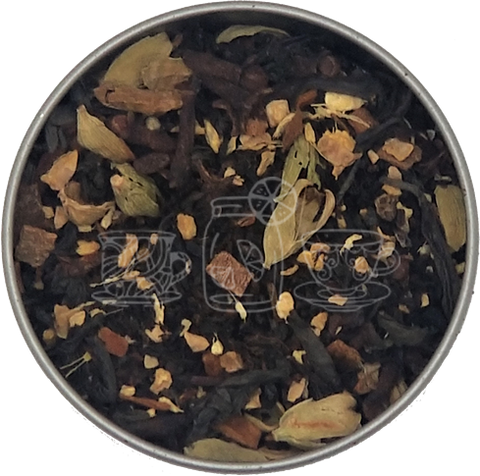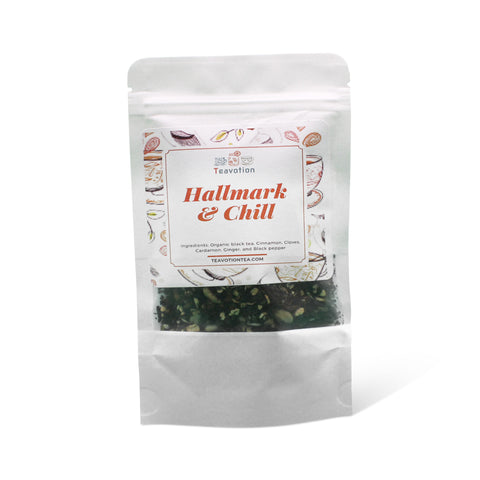 TeavotionTea
Hallmark and Chill
Let your stress melt away with a cup of our Hallmark and Chill Tea! The spices used in this tea—cinnamon, cloves, cardamom, ginger, and black pepper—all complement one another perfectly to lend the tea a warm, rich flavor. As relaxing as it is flavorful, this aromatic blend will help you unwind after a long day and get ready for your favorite evening activities. This makes it perfect for curling up on the couch with your favorite book or, of course, rewatching some of your Hallmark favorites!
Benefits:
Made of a flavorful infusion full of rich spice notes that's ideal for relaxation.
Contains no artificial ingredients or preservatives.
Made using only the finest quality ingredients, including organic black tea leaves and natural spices.
Sip this delicious blend alone or with a dash of milk.
Ingredients: Organic black tea, Cinnamon, Cloves, Cardamon, Ginger, and Black pepper.
Steeping Instructions: Simply heat fresh, filtered water to a rolling boil. Then pour 8 oz. of water over 1-2 teaspoons of tea. Steep for 10 minutes. Cool, Strain, sweeten & enjoy!
*Double steeping instructions for iced tea and remember to sweeten while warm.
**All our teas are made with wellness in mind. If you take prescription medicine, currently pregnant, or a nursing mother please consult your healthcare practitioner. 
This statement has not been evaluated by the Food and Drug Administration. This product is not intended to diagnose, treat, cure, or prevent any disease.