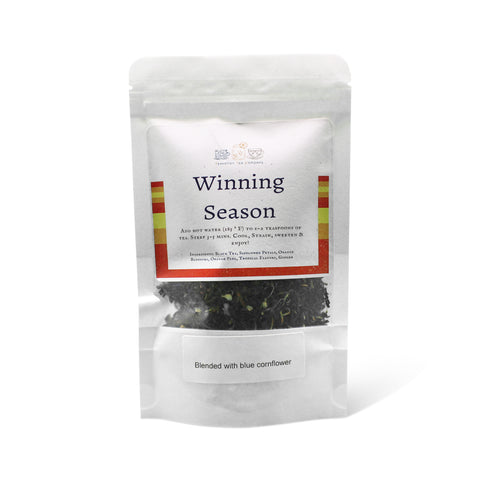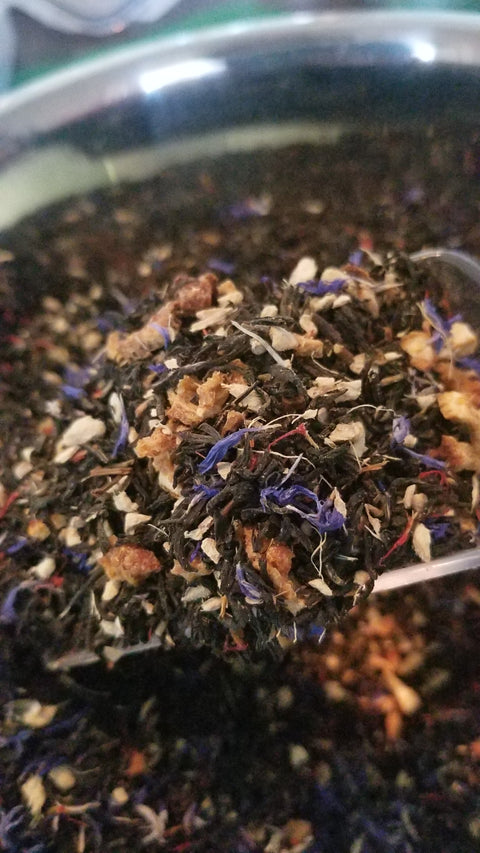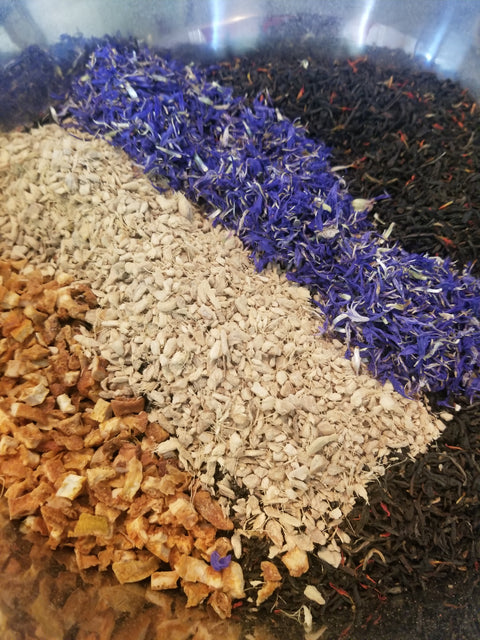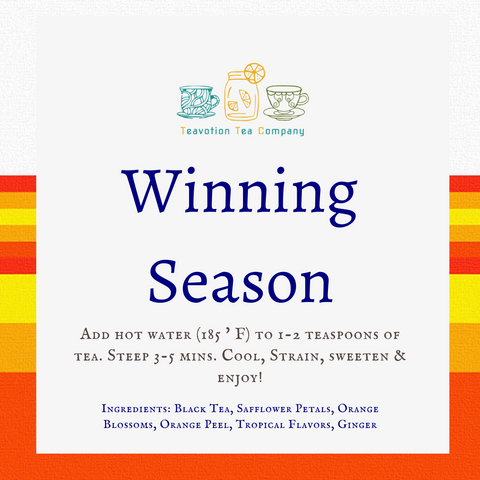 TeavotionTea
Winning Season
Tropical flavored to pay homage to our gulf coast living, ginger to add a little Texas heat and blue cornflower for its vibrant color. 
This is a tea blend to celebrate our very own Houston Astros and encourage us all to have a winning season.
Ingredients: Tropical flavored black tea, safflower petals, orange peel, ginger root, blue cornflowers

Steeping Instructions: Add hot water (212'F) to 1-2 teaspoons of tea. Steep 3-5 mins. Cool, strain, sweeten and enjoy!

*Double steeping instructions for iced tea and remember to sweeten while warm.

**All our teas are made with wellness in mind. If you take prescription medicine, currently pregnant, or a nursing mother please consult your healthcare practitioner.