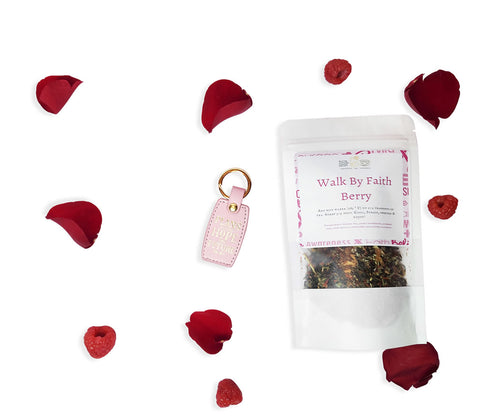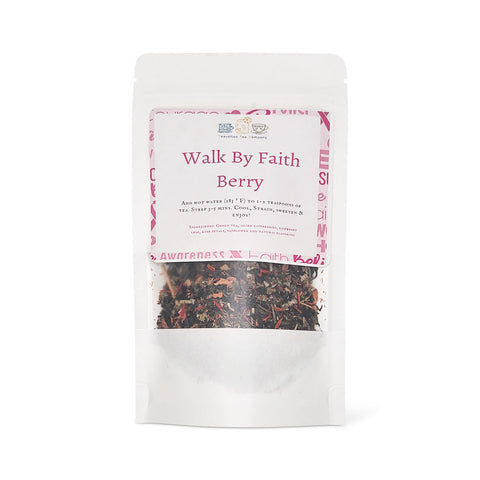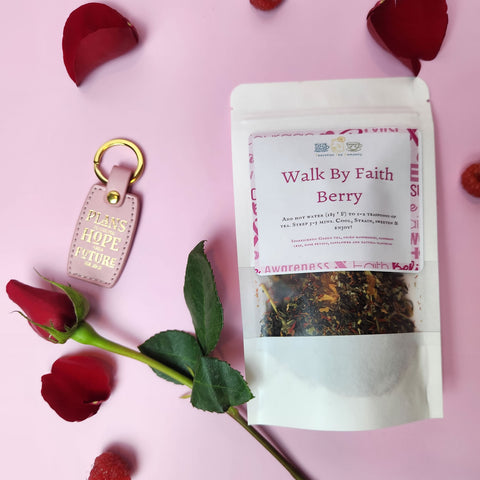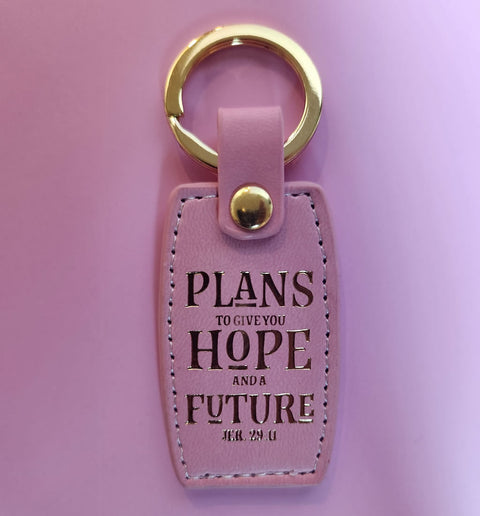 Walk By Faith Berry
Join us in celebrating the incredible journey of a breast cancer survivor who holds a special place in my heart: my best friend. Witnessing her years-long journey touched my heart deeply. In honor of her and all the breast cancer survivors out there and their incredible strength and bravery, we've created "Walk By Faith" Berry Tea. It's a delicious blend that dances on your taste buds with vibrant notes of dried raspberries, the delicate touch of rose petals, and the natural sweetness of raspberry leaf—it's a celebration of life, bursting with fruity goodness.
** A PORTION OF THE PROCEEDS WILL GO TO A BREAST CANCER SURVIVOR **
This purchase also includes a FREE inspirational key chain.  Show your support and enjoy a great tea with Teavotion Tea.  * While supplies last *

Benefits:

Packed with the wellness of green tea, this blend delivers a powerful dose of antioxidants, helping your body defend itself against free radicals.
Raspberry leaf tea is renowned for its role in women's health, providing potential benefits during pregnancy and menstruation.
Start your day with a fresh start! Brew this tea for a clean, revitalizing taste that'll uplift your spirits and recharge your faith.
A luxury spa and tea experience
Introducing the Perfect Blend:
We are thrilled to announce a new collaboration between Teavotion Tea Company and the esteemed Eilan Hotel & Spa. As tea connoisseurs, we recognize the value of a perfectly brewed cup that lends a touch of luxury to life's everyday moments. Teavotion Tea Company is now the official tea provider for the renowned Eilan Hotel & Spa, taking our passion for outstanding tea experiences to new heights.