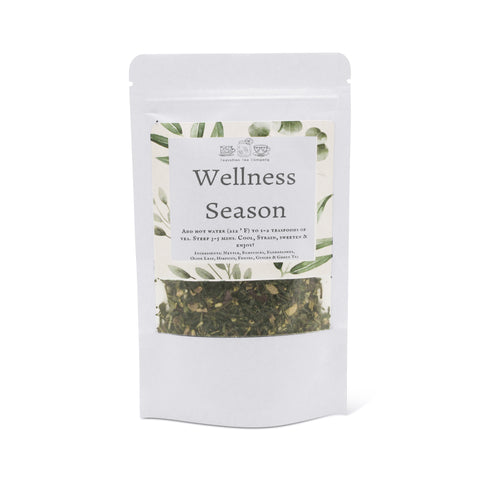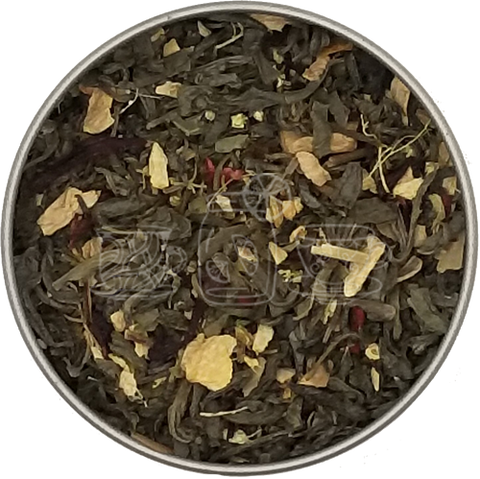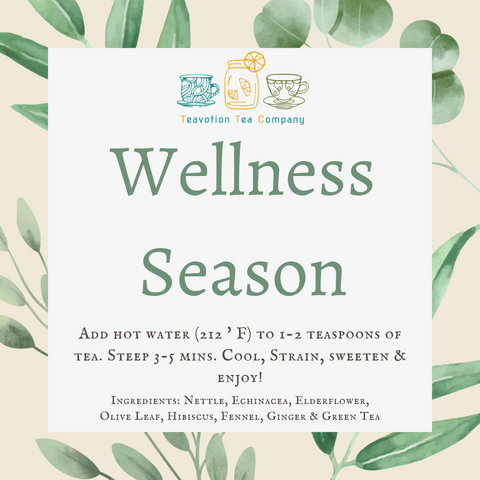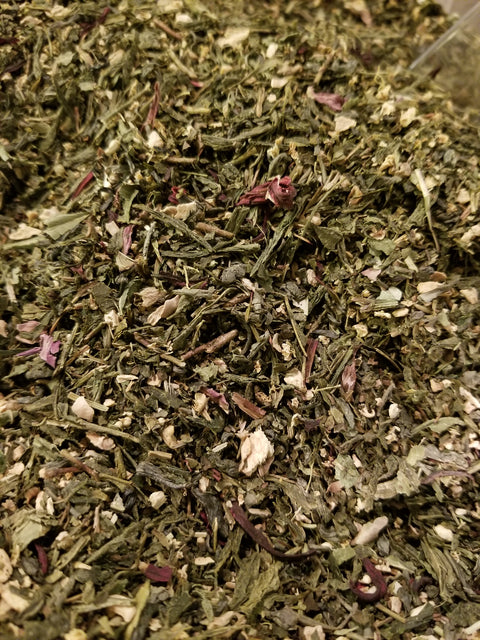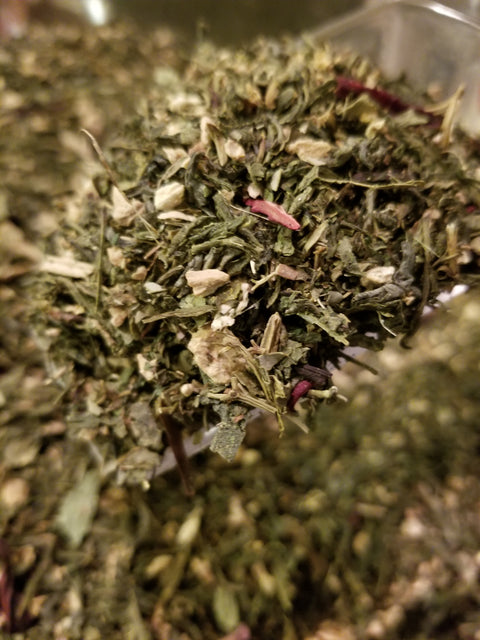 TeavotionTea
Wellness Season
Our Wellness Season Tea is the ideal way to kick off your day and keep you feeling good throughout it. The delicious, carefully thought-out blend consists of an infusion of herbs that works with your body to promote health and well-being throughout the year. With just a hint of spicy sweetness and an intense amount of deliciousness, the Wellness Season Tea is packed with vitamins, minerals and antioxidants that support the immune system. It's like a little pick-me-up in a cup!
Benefits:
Supports your immune system function, increases your energy levels, and helps to relieve stress.
All-natural ingredients create a subtly sweet, spicy taste that is free of artificial sweeteners or flavors.
It can be enjoyed at any time of the day since it is caffeine free.
Enjoy this refreshing, immune-boosting blend hot during cold and flu seasons.
Ingredients: Nettle, Echinacea, Elderflower, Olive Leaf, Hibiscus, Fennel, Ginger, and Green Tea
Steeping Instructions: Simply heat fresh, filtered water to a rolling boil. Then pour 8 oz. of water over 1-2 teaspoons of tea. Steep for 10 minutes. Cool, Strain, sweeten & enjoy!
*Double steeping instructions for iced tea and remember to sweeten while warm.
**All our teas are made with wellness in mind. If you take prescription medicine, currently pregnant, or a nursing mother please consult your healthcare practitioner. 
This statement has not been evaluated by the Food and Drug Administration. This product is not intended to diagnose, treat, cure, or prevent any disease.