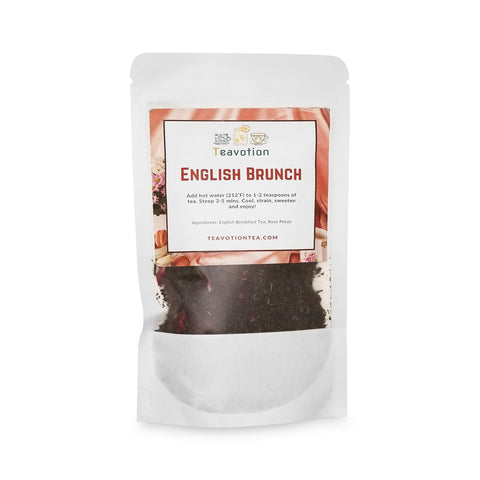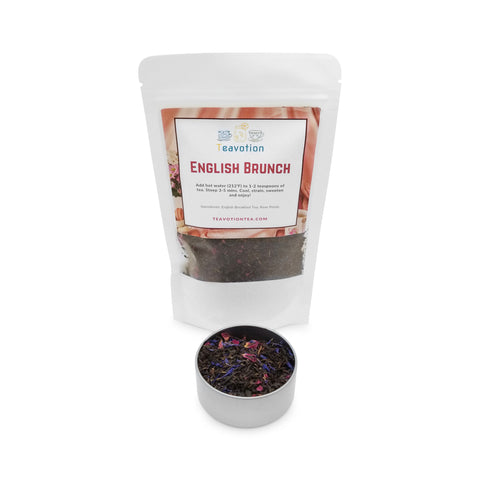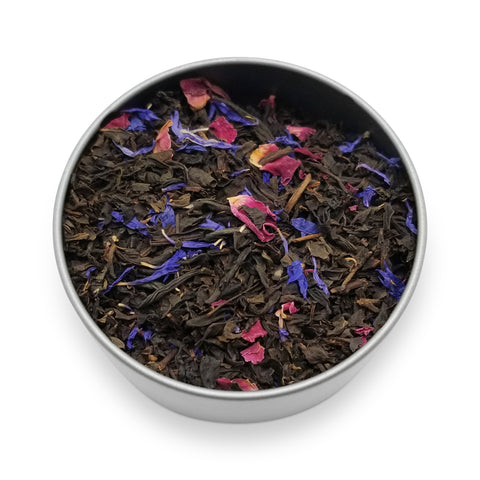 Teavotion Tea
English Brunch
Enjoy a modern take on the classic English breakfast. The alluring scent of English Brunch will take you away to peaceful mornings in the English countryside, far away from your cares. Discover a new dimension of flavor, health, and peace with just one cup of this extraordinary tea.

When compared to coffee, English Brunch tea has a robust flavor that is reminiscent of roasted flavors. The black tea has a robust body with notes of maltiness, bitterness, and a touch of sweetness. Invigorate your senses and get your day off to a great start with this strong blend. You'll learn to adore English Brunch, whether you have it for breakfast or as a midday pick-me-up.

Ingredients: English Breafast Tea, Rose Petals

Steeping Instructions: Add hot water (212'F) to 1-2 teaspoons of tea. Steep 3-5min. Cool, strain, sweeten and enjoy!

The revitalizing effects of English breakfast tea are well-known, and English Brunch is no different. This tea, which is rich in antioxidants, is a great option for your daily diet for a number of reasons. You can enjoy every sip with the knowing that you're doing something good for your body and mind.