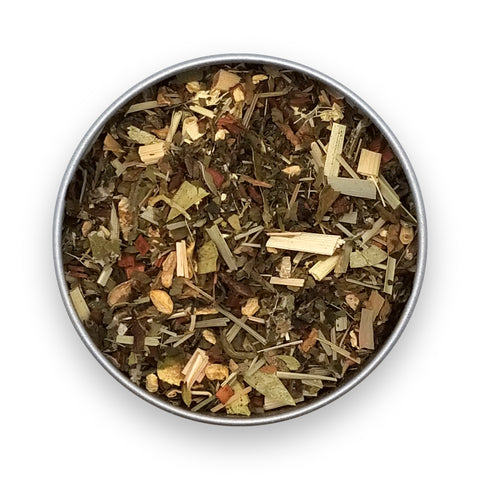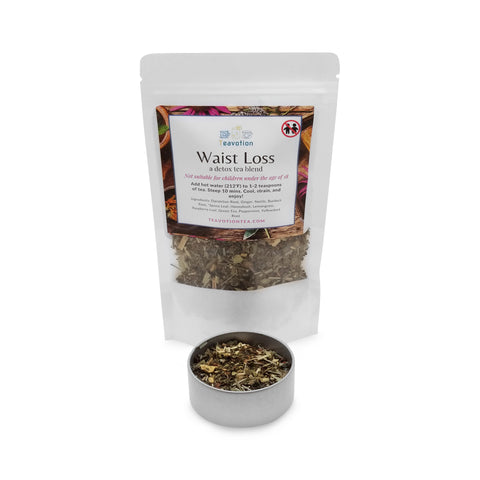 Teavotion Tea
Waist Loss Tea
$24.00
$28.00
you save $4.00
Experience the transformative power of Waist Loss Tea, the perfect companion for individuals seeking to cleanse their bodies and bid farewell to stubborn fat. Specially formulated with natural ingredients, this remarkable tea offers a gentle detoxification process that won't leave you with cramps or sudden urges to rush to the bathroom.
Unlike other detox teas on the market, Waist Loss Tea goes above and beyond to provide a delightful taste that will make every sip a pleasure. We understand that embarking on a detox journey can be challenging, and that's why we've carefully crafted a blend that is not only effective but also indulgent. Sit back, relax, and let the enchanting flavors of our tea transport you to a world of rejuvenation.
Indulge in the invigorating benefits of Waist Loss Tea:
Gentle Detoxification: Flush away toxins and stubborn fat without experiencing discomfort or sudden urges to use the bathroom.
Exquisite Flavor: Delight your taste buds with our carefully curated blend, making your detox experience a truly enjoyable one.
Potency and Gentleness Combined: Experience the power of Waist Loss Tea as it improves your overall well-being while being gentle enough for daily use.
Long-Term Solution: Incorporate Waist Loss Tea into your weekly routine to maintain a healthier lifestyle and achieve sustainable results.

Ingredients: Dandelion Root, Ginger, Nettle, Burdock Root, Senna Leaf, Honeybush, Lemongrass, Rasberry Leaf, Green Tea, Peppermint, Yellowdock Root

Steeping Instructions: Add hot water (212'F) to 1-2 teaspoons of tea. Steep 10 mins. Cool, strain, and enjoy!

Embrace the revitalizing journey that Waist Loss Tea offers and say goodbye to unwanted toxins and stubborn fat. Discover the ultimate harmony between effectiveness, flavor, and comfort. Reveal the confident, radiant you with Waist Loss Tea - the tea that truly cares about your well-being.

** PLEASE FOLLOW THE RECOMMENDED INSTRUCTIONS ON THE BACK OF THE PACKAGE **
**All our teas are made with wellness in mind. If you take prescription medicine, currently pregnant, or a nursing mother please consult your healthcare practitioner. 
This statement has not been evaluated by the Food and Drug Administration. This product is not intended to diagnose, treat, cure, or prevent any disease.